// what we offer
Your Partner for
Software Innovation
Our mission is simple – to help our clients rise to new heights by providing tailored, high-quality services that align with their unique needs. We believe that collaboration, communication, and a deep understanding of our client's business objectives are crucial to success. That's why we work closely with our clients to develop customized solutions that help them achieve their goals and drive growth.
At The Rise Solutions, we are proud to be a global Microsoft partner. With branches located in Canada, Australia, and India, we can offer our services to clients worldwide. Our team of experts has deep expertise in modern work, business applications, cyber security, and project-based resource deployment, providing clients with efficient and effective solutions that meet their needs.

Our proven track record of success speaks for itself, and we take pride in exceeding our clients' expectations by streamlining their operations, increasing productivity, and achieving their business objectives. We understand that every client is unique, and we take the time to listen to their needs, offering exceptional customer service and support throughout the project lifecycle.
At The Rise Solutions, we believe in empowering our clients to achieve their goals, and we look forward to the opportunity to partner with you.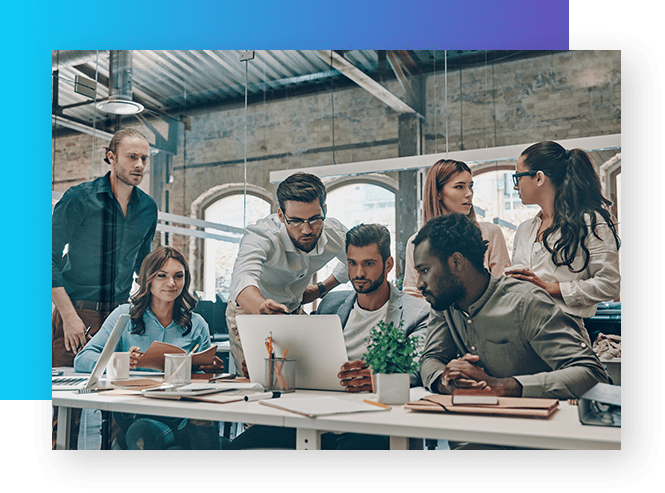 Our modern work solutions are designed to create a flexible, agile, and collaborative work environment that supports team productivity and engagement. Our business application services are tailored to specific needs, including solutions for customer relationship management, enterprise resource planning, and business intelligence. We also offer a range of cyber security services, including threat assessment, risk management, and compliance, to protect businesses from cyber threats and safeguard their data.
// Experience. Execution. Excellence.
Why Us?
With over 10 years of experience providing high-quality services to businesses globally, we have developed deep expertise in modern work, business applications, cyber security, and project-based resource deployment. We take pride in delivering customized solutions that meet the unique needs of our clients, helping them transform their operations, streamline their processes, and increase efficiency and profitability.
In addition to our core services, we provide project-based resource deployment services to help our clients meet their business needs. Our team of skilled professionals can be deployed to clients' organizations on a short-term or long-term basis to complete projects on time and within budget.